New North Bay Location Now Available
We offer weatherproof self storage units in North Bay and Callander, Ontario. A variety of sizes are available to rent with approval to expand when the need arises. Don't wait; contact us today to reserve your spot.
The North Bay location will also have outdoor space to store or park your boat or recreational vehicle.
Affordable Storage Unit Prices with Month to Month Leases
We offer 10'x10′, 10'x15′ and 10'x20′ spaces, all on a month-to-month lease and we're proud to say our units are a highly affordable choice in the North Bay and Callander area! Contact us today for availability, or see this page for more about our storage facilities.
---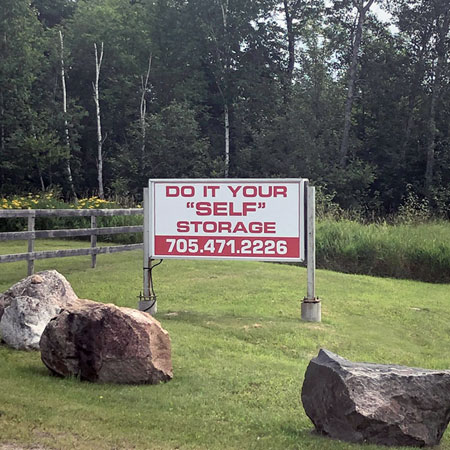 Callander, Ontario
Our Callander location offers a variety of sized storage units at an affordable price. Please call us to check availability – if we don't answer, our voicemail message will tell you if we have any vacancies!
Units Are Now Available In Our New Location!

North Bay, Ontario is Now Open
The new North Bay location is ready with units still available. We expect to sell out fast so book your unit before they are gone.

We have approval to add 300 more units, so we can expand as much as the community needs.
Call us today to reserve your storage unit. See pricing and size information here.