North Bay Car Storage Near You
Car Storage
10' x 20'
This size can store most cars & smaller vehicles.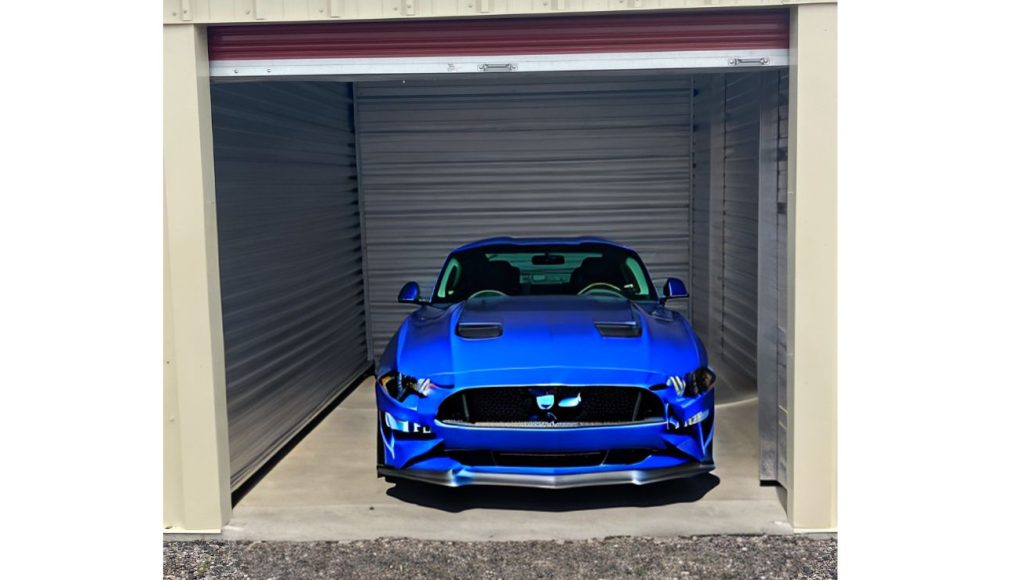 Truck Storage
Outdoor Storage
Equivalent to a larger garage for storing trucks and other larger vehicles.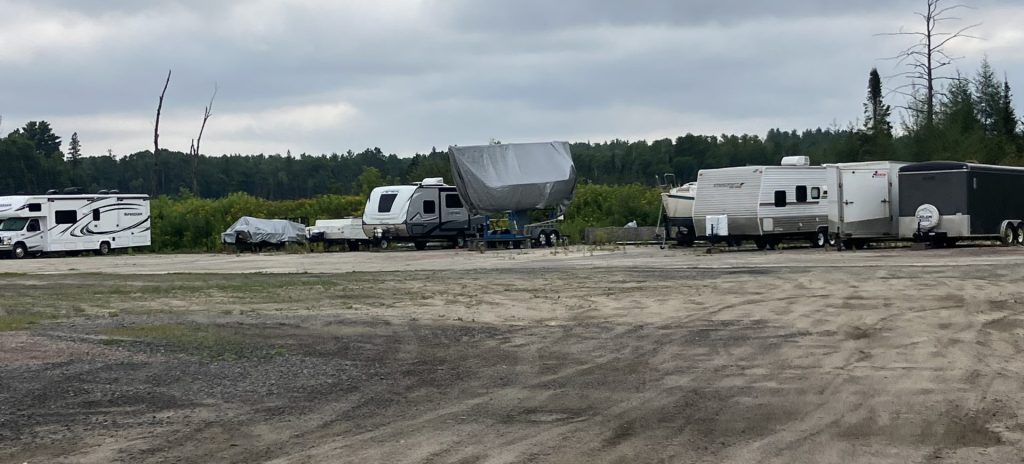 Motorcycle Storage
10' x 10'
Smaller units can accommodate motorcycles.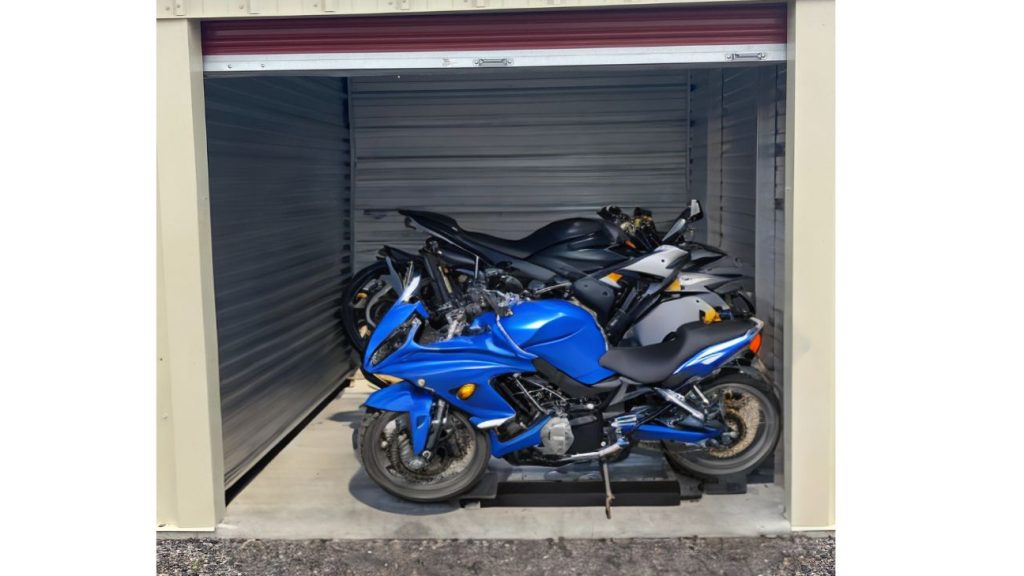 Boat Storage
Outdoor boat storage available regardless of size.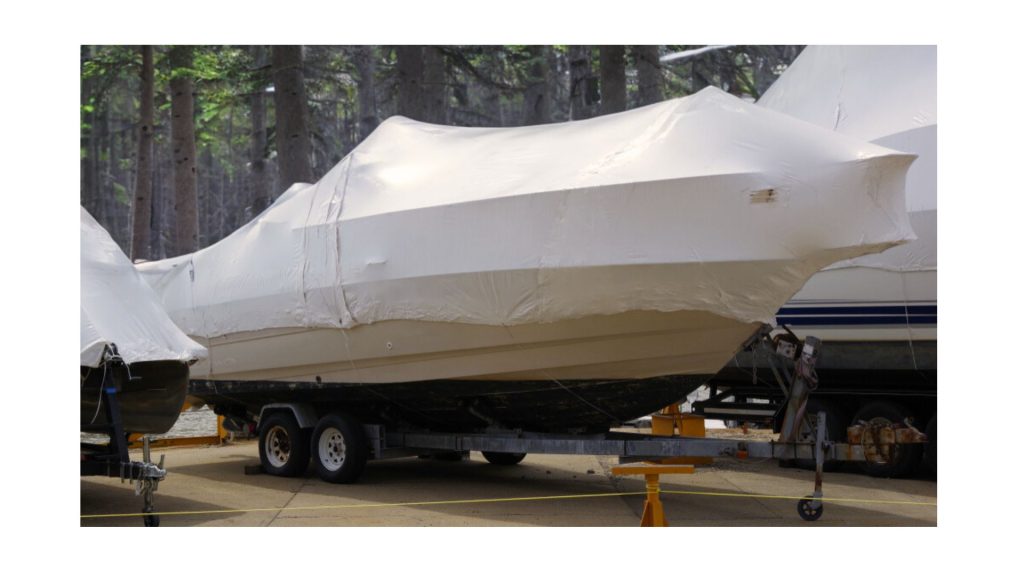 RVs and Trailers
Outdoor parking available for RVs & Trailers.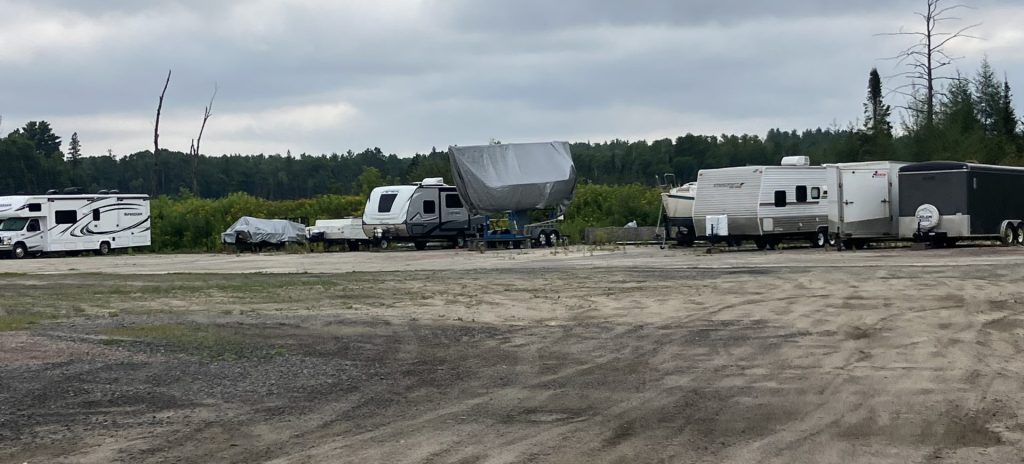 Recreation Vehicles
Sea-Doo, Snowmobiles, Dirt Bikes, ATV's, you name it, and we will store it.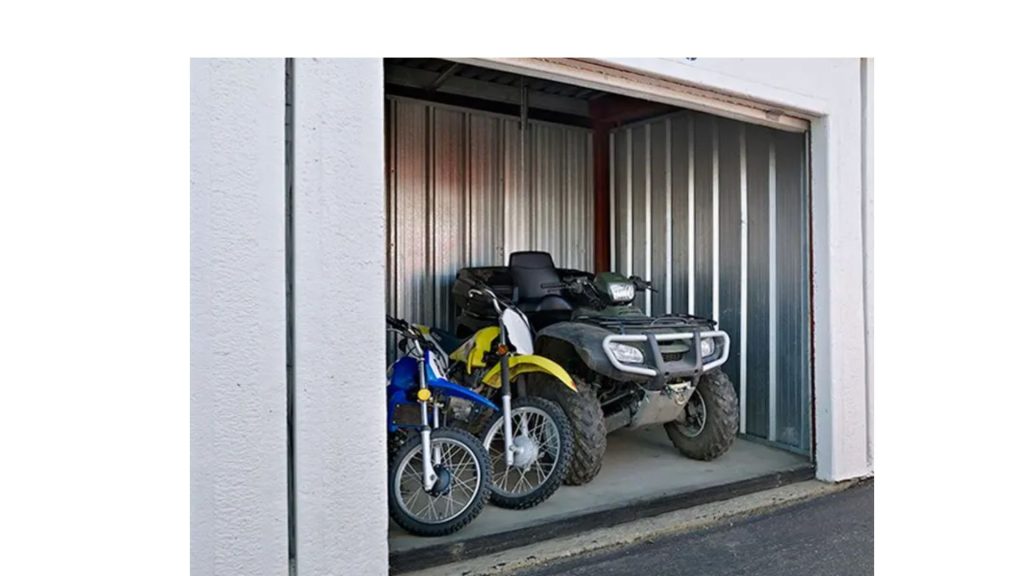 ---
Vehicle Storage Near You
---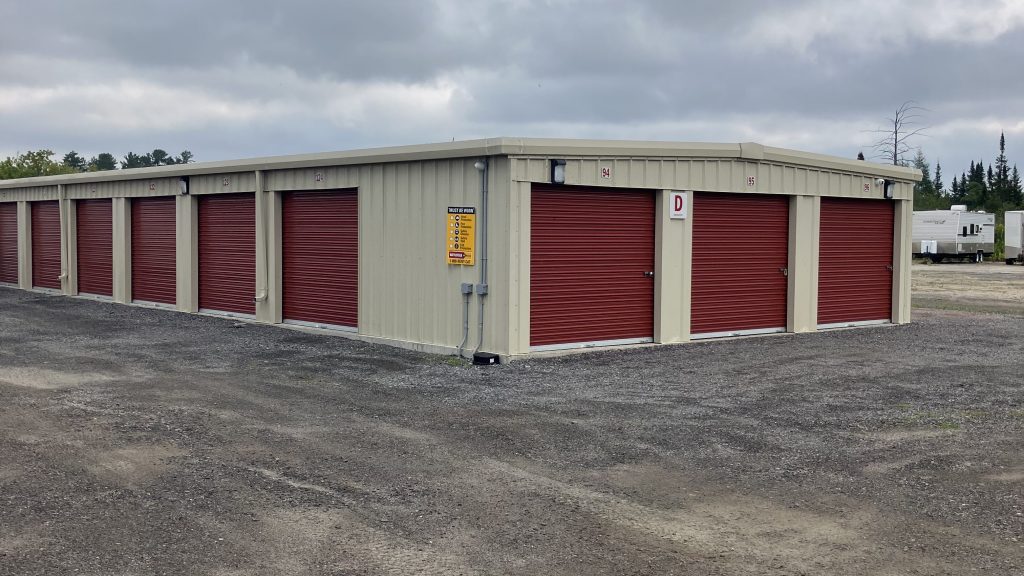 Drive Up Car Storage
Our drive-up storage units are perfect if you are looking for indoor car storage and motorcycle storage, keeping your vehicle safe from the elements and harsh winter conditions.
Winter car storage is crucial for keeping your much loved classic car or sports car safe until the spring. We offer units large enough to accommodate most cars and vehicles such as ATV's and 4 wheelers.
---
Outdoor Vehicle Parking
For larger vehicles we offer outdoor car storage and outdoor parking perfect to accommodate your vehicle storage needs.
This is great for trucks, trailers, limousines, even boat storage and RV storage.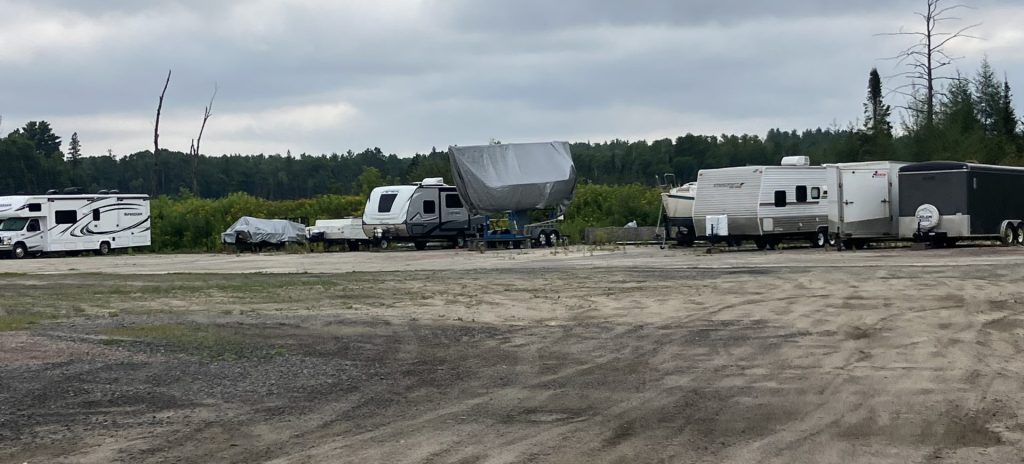 ---
Frequently Asked Questions
Can a car fit into a 10×10 storage unit?
No, on average a car is roughly 15 feet. Therefore we recommend a storage unit that is at least 20 feet long and 10 feet wide.
If you are unsure, measure the length and width of your car and one of our auto storage experts can help you find the right space.
Can I store a car in a storage unit?
Yes, you can store a car in a storage unit. Many car storage solutions offer drive-up storage units, allowing you to simply drive your car right in.
You can talk to one of our storage experts to determine what size unit you require for your car.
Can you park a car in a storage unit?
You should only park your car in a unit that has been designed to store a car. Fortunately, many locations will have storage units that are specifically designed to park your car. You can talk to one of our storage experts to determine what size unit you require for your car.  
What size. storage do I need to fit a car?
A small, sub-contact car will typically require a storage unit no smaller than 10×20 feet. In general, you should overestimate how much space you need. Call our vehicle storage experts to determine what size is best to fit your car.
How to prepare a car for long term storage?
Preparing your car for long term storage is simple, just follow our checklist for useful tips:
Store vehicle on an even concrete or asphalt
Close air vents and seal exhaust pipe
Wash your car inside and out
Use moisture control system on interior
Change your oil before storing your car
Ensure all tires properly inflated
Add protection to wiper blades
Find nice protective car cover
What is the best place to store a car?
The best place to store a car is at a location that is climate controlled. Protection from the elements allows your car to avoid damage while in storage. Additionally, you should look for a storage option that offers safety and security along with easy and convenient access for you to get to the car when needed.
How long can you leave a car in storage?
Although there is no limit to how long you can safely keep a car in storage, you will need to spark the battery about once a week to avoid it dying. If you are unable to do that, you are best to remove the battery from the car and safely store it separately. By doing that, you can expect to be able to safely store the car and battery for about 6-months. After that time, you run the risk of the battery dying.  
How long can a car be stored without being used?
If you are storing a car for a long time, it is recommended to remove the battery and store it safely to keep it from dying during storage. Otherwise the car should be run once so often to ensure the battery remains charged. 
What's the best way to store tires?
What's the best way to store tires?
There are a few things to consider for the best ways to store tires.
You should make sure that the tires are clean of debris before storing.
You should store tires in a climate-controlled unit that is dry and not in direct sunlight.
If possible, put each tire in a cover so that the tire is stored outside of the light.
Finally, try not to stack the tires. Place them standing upright, free from weight on top of them.
What is the most popular storage unit?
10' x 10' storage units tend to be the most popular. They offer 100 sq feet of storage, which is equivalent to a single bedroom. This can usually accommodate enough storage for two average sized rooms.
Should you deflate tires when storing?
You do not need to deflate your tires when storing. It is far more important to make sure your tires are clean of debris and not in direct sunlight.
How do you store tires so they don't rot?
There is no single answer to how long you can store tires before they rot. It depends on how they are stored. However, if you store the tires in a climate-controlled environment, cover each one to protect it from light damage and avoid stacking tires on top of each other, you safely store them for a significant amount of time – certainly over the course of a typical winter.
How long can tired sit unused?
How long tires can sit unused really depends on how they are stored. If you store the tires in a climate-controlled environment, cover each one to protect it from light damage and avoid stacking tires on top of each other, they can safely sit unused for a significant amount of time – certainly over the course of a typical winter.
How much does it cost to store a car for winter?
Our pricing is visible and can be found directly on our Do It Yourself Storage website. We offer some one of the most affordable rates in the area for the most popular sizes that help you save!
We can'r wait to help you out with your car storage needs, see our low storage prices at either our North Bay or Callander locations.
Jodi-Rose Richer
July 28, 2023
I have had the pleasure of using storage units at both locations (Callander Bay Drive & on Imperial in North Bay) for both personal and business. Clean, efficient and straightforward month to month contract. Not only has the Owner been super accommodating (even at odd ball hours), this is the easiest automated process imaginable. Seriously, I am going to nickname Dave (Owner) Barbapapa, cuz "Clickety Click - Barba Trick", this man can be two places at once via remote capabilities and provide awesome customer service at the same time. Thanks for being awesome, available and affordable!
Robert Higgins
July 21, 2023
Having used other storage companies in the past, I am glad and feel lucky that I got into one of Dave's units. Now that they have expanded, even more option available. Pricing is lower than every one else, and 24/7 access is perfect. Units and property are well maintained. Monthly payment system is reliable & extremely fair. No long term contracts (monthly). More space for your buck for sure. Highly recommend this organization. Thanks Dave for a great experience.
David Culin
July 20, 2023
Excellent facility. We store an RV and the location is very secure and well maintained. The value for the services provided is excellent. I would highly recommend.
Dave was the only one with units available at the time and I got in by sheer luck. He was so nice and accommodating. Great prices too!
Marion Rupp-Koch
July 20, 2023
Clean affordable storage units! Easily accessible and well maintained!
Units are affordable with easy 24 hour accessibility, and quite spacious. I recommend renting a storage unit from the owner Dave, he is easy to get along with, understanding, and very friendly.
Mathieu Whissell
July 20, 2023
Amazing prices very nice and professional area. Good security system
Jason Winser
July 19, 2023
We store our RV there and we've never had to worry about it. Dave is wonderful to deal with and the prices are better than the other places we looked at.
Dave dealt with us very fairly! Having access to the units 24/7 was wonderful. We had stored objects improperly and caused our own havoc, Dave helped us tremendously in solving the issues we had.
Mike de Peuter
January 20, 2023
Clean property with professional and friendly service
Advantages of our Vehicle Storage
Do It Your Self Storage has indoor and outdoor automobile storage at both our North Bay and Callander locations. Store your car, truck, SUV, or RV in secure and element controlled indoor units or economic outdoor spaces.
If you want peace of mind when storing your vehicle, choose Access Storage. Some of the benefits of our car storage include:
Drive-Up Units
24/7 access to our Callander storage facilities
Indoor & Outside Options
Large outdoor parking spaces
Gated Parking Lot at our North Bay location
Safe & Secure
Do It Your Self Storage has storage facilities across the North Bay area for your cars and vehicles.
Winter Tire Storage
Our smaller storage units offer a great solution for winter tire storage. Safe space in your garage this winter and store your tires with us.
Perfect for people living in condos and apartments who do not allow tires to be stored in their parking spots. Winter tire storage does not need to be a hassle where you live.
Benefits of winter tire storage
Save space
Seasonal storage
Store multiple sets
Protects from elements
Access anytime
Store your tires for the winter and pick them up in the spring! Whether you are looking for winter tire storage near you, or storing summer tires during the winter months, we offer low cost tire storage for you.